Facebook – Cracking the Code on your Personal Brand
How will you take control of your Personal Brand online?
Did anyone see Four Corners last night? Holy moly, how scary! Last night Peter Greste brought a stunning piece on Facebook and how we are used as data mining pawns and have absolutely no control over it. The most interesting part of this conversation for me, was how this is affecting each and every one of us and how we are being manipulated by the online space and how that in turn, is affecting our online personal brand. Having control over our online personal brand has never been more critical than now. We are at a tipping point with online technology and how our private data is being mined by not only big business such as Facebook, but our Governments.
Did you know that if you have EVER looked at Facebook, not necessarily even logged in, that facebook algorithms know its you based on the computer you're using, and will market to you based on your browsing history, inside and outside of Faceboo? Creepy isn't it?!?!? Even if you've never been a member of Facebook, or cancel your account, Facebook still builds a profile on you, collect your data (albeit not as detailed) and you have no option to "opt out". You have NO CONTROL over what information Facebook collects about you, how they use that information or what they do with it.
"History is the story of how we've learned to come together in ever greater numbers — from tribes to cities to nations," Mr Zuckerberg wrote.

"At each step, we built social infrastructure like communities, media and governments to empower us to achieve things we couldn't on our own … Facebook stands for bringing us closer together and building a global community."
One of the interviewees, Rebecca MacKinnon from the Internet Privacy Advocate, New America Foundation, said this: "They don't even tell us what they're doing…if someone was to build a dossier on me, based on what Facebook knows about me, what would it look like? I should be able to know that so that I can make informed decisions about how I'm going to use the platform."
Rebecca MacKinnon from the Internet Privacy Advocate New America Foundation. Image from Four Corners vision
It is then recognised that Facebook has moved much further past a commercial platform in which to sell us stuff it thinks we like, Facebook is now potentially influencing world events. Peter Greste knows better than most the influence Facebook can have. He himself used it as a tool to garner support for his cause which in the end, was instrumental in his release from an Egyptian prison. Read Peter's story here: https://en.wikipedia.org/wiki/Peter_Greste
Peter's article went on to describe how Facebook is manipulated during political campaigns and the data it collects is "weaponised". Peter says "One of the most important parts of any democracy is news…the last US election saw the explosion of fake news, turbocharged by sharing on Facebook." Fake news masquerades as legitimate journalism and was once monitored by a panel of human "moderators" who would filter out fake news from the "whats trending" news feed. Facebook sacked their team of journalist "moderators" and replaced them with an algorithm after accusations of bias. Since then, the proliferation of fake news has gone unabated on Facebook due mainly to the fact that an algorithm cannot reason, it cannot determine what is fake news and what is actual journalism written in the public interest. With half of all American's getting their news from Facebook, that is a scary scary thought. I don't think I trust the general public (myself included) to be able to determine the difference between real and fake news. The implications are pretty self explanatory.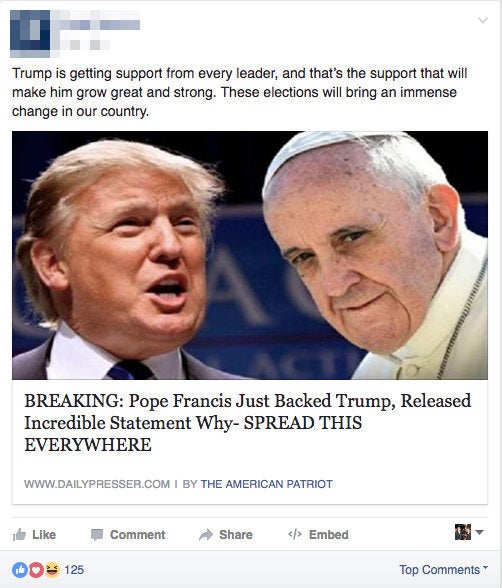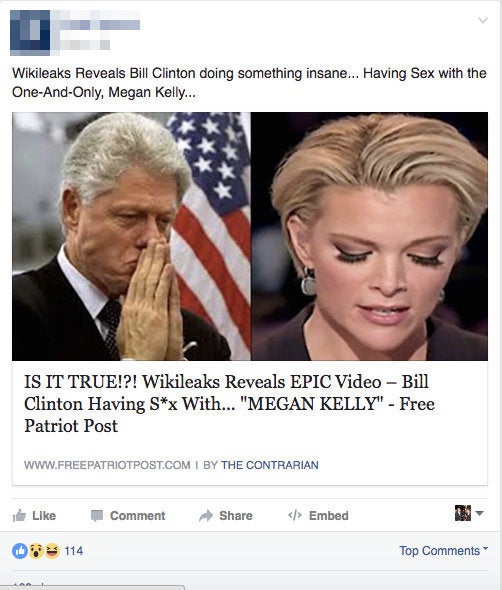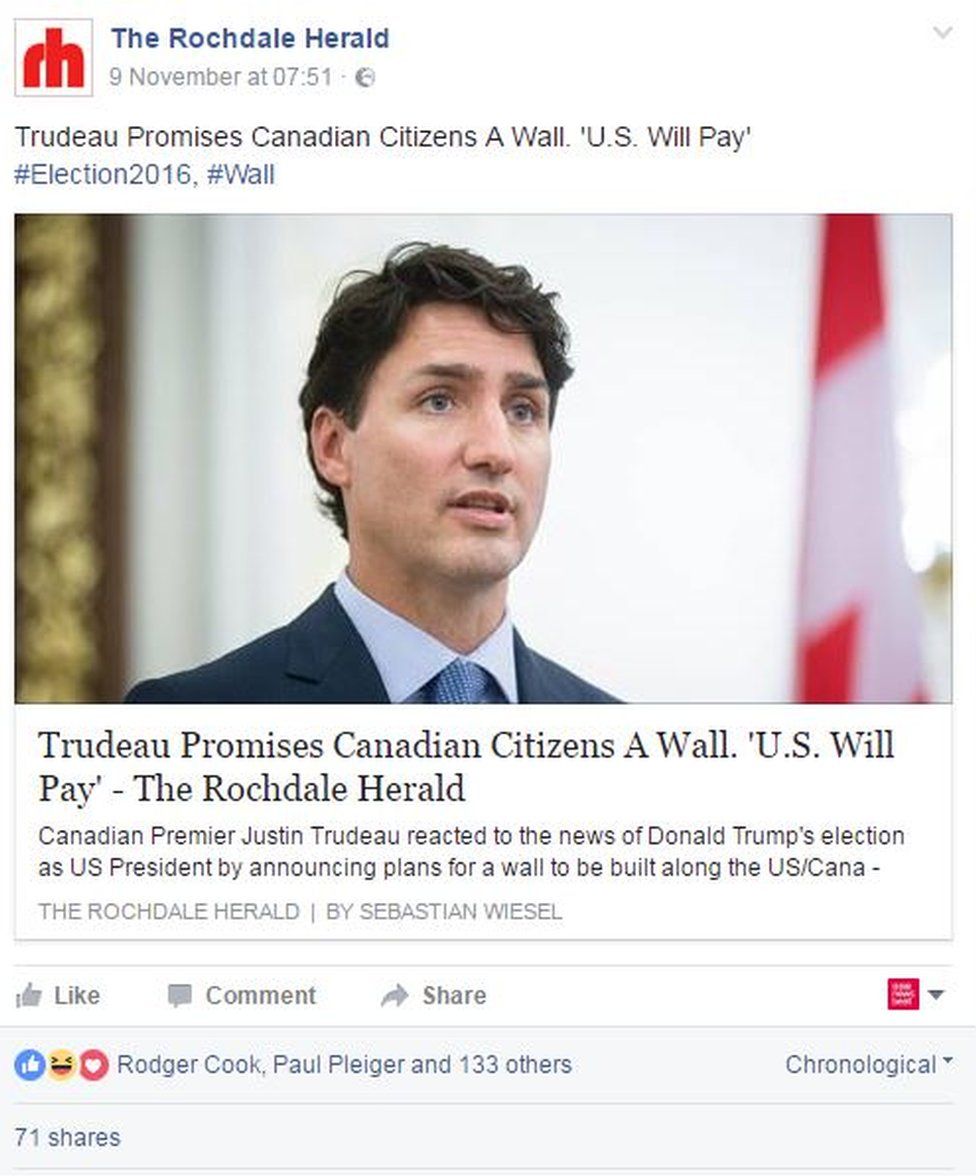 Nik Cubrilovic (who is a convicted hacker turned IT security consultant) made the most telling point of the piece when asked about potential harm. "…one of the problems with the privacy realm is that we only have one identity and we can't take back what we've already handed over. There's no 'take back' on private data, the implications that are going to occur in 5 or 10 years time we need to protect against that now…we know that there's a danger but we don't know the extent of it and we don't know the potential implications of it." OK, now I'm crapping myself.
So with a population of people being fed fake news in such a way that it is almost impossible to distinguish it from real news by accredited journalist sources, coupled with either a perceived or real inability of that population to make informed choices about where they get their news from and whether or not it is fake or real, the question of what is happening to our data without our consent is of real concern. Whether you like it or not, our lives are now measured in "0's and 1's". Everything we look at online, share, talk to, who our friends are, what they do, how we interact, what we like, are all recorded digitally.
We only have one identity. That identity online is slowly but surely permeating our offline identity too. But what does that mean for me in my business or my corporate career? Well, the implications of a potential employer Googling a candidate are well documented and with less "checks and balances" applied to the content we consume online than what is applied to legitimate print journalism, it is becoming more and more difficult for our clients, colleagues, employers, influencers to get to know the REAL us, to trust what they see online about us so that they can make an informed choice as to whether they want to engage with us and our businesses.
You can't control how your identity is being "data mined" by Facebook and you can't control what they do with the information they already have about you, but you can choose to cultivate your personal brand, rather than have it be defined on your behalf which is what is already happening. Your personal brand is the manifestation and outward projection of all that's going on inside you. How you look, your values, how you make people feel, how you are perceived online. So how do you connect with your audience above all this fake news and stolen data??? Through your authentic self. Your online personal brand is not just what you THINK people want to see from you online. It is who you are offline, communicated through the online paradigm.
Your Personal Brand is co-created. It rests upon the platform of YOUR stories and the value it adds to the people that care. Take control of your personal brand now. Your data and your online identity are already being exploited, so take this opportunity to manipulate your personal brand to your favour. In 5 or 10 years time, what will your "online dossier" look like? If you can't take back now what you have already handed over to the internet, what hope do you think you'll have of wrestling control over your personal brand then?
By Samantha Halpern
B. Visual Communications (Photography & Digital Imaging)
Dip. Fine Arts (Photography)
Fully Accredited Member of the AIPP since 2008
Owner and Principle Photographer at JettyBlue Photography
Email me for a personal consult to discuss your online personal brand and how JettyBlue Photography can give you the tools to craft the personal brand you want. Not the one FaceBook already has in store for you.
See last night's Four corners episode: http://www.abc.net.au/4corners/stories/2017/04/10/4649443.htm