Yesterday would have been my Grandmother's 101st birthday. Here she is with my Dad in Melbourne, 1949.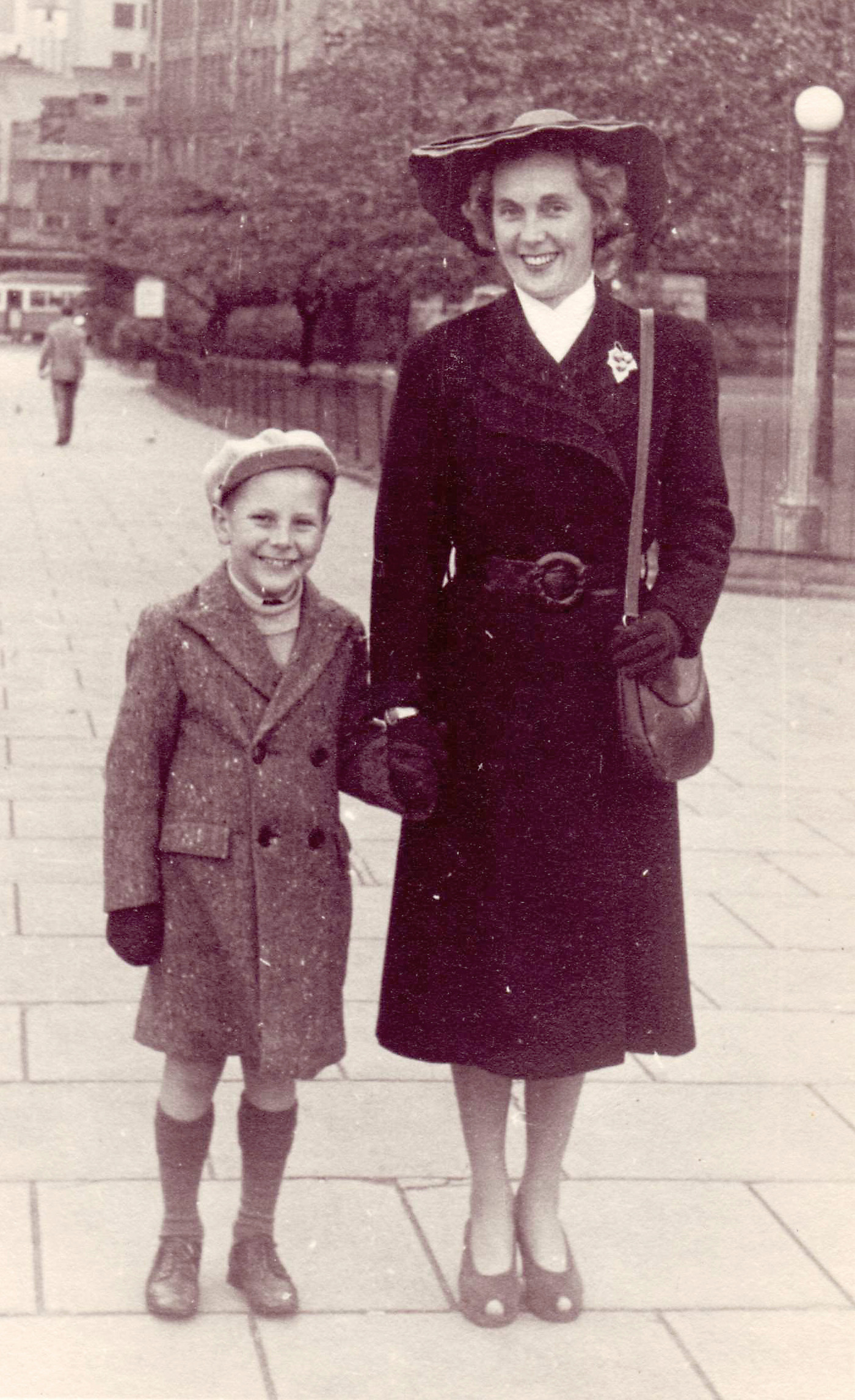 Captured by a random street photographer, this is one of my favourite family photos. She couldn't remember why they were there, but they were having a terrible argument, my Dad whinging about being made to wear such nice (but apparently dreadfully uncomfortable) clothes. The photographer appeared out of nowhere and "snap!", scowls replaced with smiles in a 1/60th of a second. "Ooo, he could be such a little bugger!" she'd tell me.
She always took much care with her appearance, as if at any moment she'd get the call-up for a @vogue cover shoot. Well, you never know do you!?!?! Coming up to Mother's Day, I think about all the mothers in my life – the very long line of firebrand women who all helped shape my history and my future. I think about this photo and how lucky I am to have this perfect window into a time in my history that so many never get to see. Its these precious pieces of my historical puzzle that are missing completely from my Mother's side of my family thanks to Hitler.
I know that in a small way this image influenced my career choice, to capture that which cannot be described any other way, moments impossible to reproduce. The future of a family's history. I wish I could tell these two how it would all turn out, how unexpected the twists their lives would take, how hard the fight would be. They're both gone now, so I like to think they're like they are here, a Mother and a son, happy together in one moment, no past quarrels, no future uncertain, just them, a street and one unknown photographer to whom I'm eternally grateful. #happymothersday #mothersday #motherandson #family #melbourne @melbourne #streetphotography #familyhistory #grandmother