Get your business profile right!
A quality business portrait is a must have in these social media times. But, for some, having our business portrait taken is something that's as excruciating as going to the dentist. But it needn't be that way. Do you find yourself cringing at your previous business portraits? Chances are, your discomfort at being in front of the lens has come through on camera. Your face may have smiled: but did the rest of your body?
Your body language is key in business AND in your business portrait.
When a customer sees your business portrait online, they will make assumptions about you and your business based on your portrait. The main goal of a business portrait is to make you look professional but also friendly and approachable. Is your business portrait doing that?

Here are my Top Body Language Tips for the perfect Business Portrait:
1. Should you smile with your mouth open – or with your mouth closed?
Whether we smile with our mouths open or closed is something we often don't stop to think about. Yet when your profile photograph is being used on marketing material, readers will observe a lot about you and your company based on your body language. And that body language includes smiling.
Let's look at two examples to see the difference between smiling with your mouth closed and your mouth open:
So should you smile with your mouth open or closed? In most instances, it's more appropriate to smile with your mouth open: after all, you're putting your photo on your website to give your company a human face. And as you want people to contact you, it's appropriate to look friendly and approachable.
2. Should you have your arms crossed or uncrossed?
Crossing your arms is instinctive: arms are awkward things at times and its hard to know what to do with them! But think about the body language that you're communicating. Crossed arms is a defensive and closed-off gesture.
Both these images are in similar in style and lighting and both subjects are similarly attired. The only difference is that one man has his arms crossed, and the other one has his arms in a more casual shape. Which do you think looks more approachable?
In short: avoid crossing your arms in your profile photo! So what should you do with your arms?
In a whole body or ¾ shot, it can be difficult to know what to do with your arms – whether standing or sitting. Here's my favourite anti awkward-arm tip:
Use props for whole-body photographs
If you want a full-length or ¾ photograph, then consider making it an 'action' shot or enlist the assistance of a prop. A desk (also shows off your reception area) or work tool relevant to your profession, are all great items to introduce the viewer to your business as well as yourself.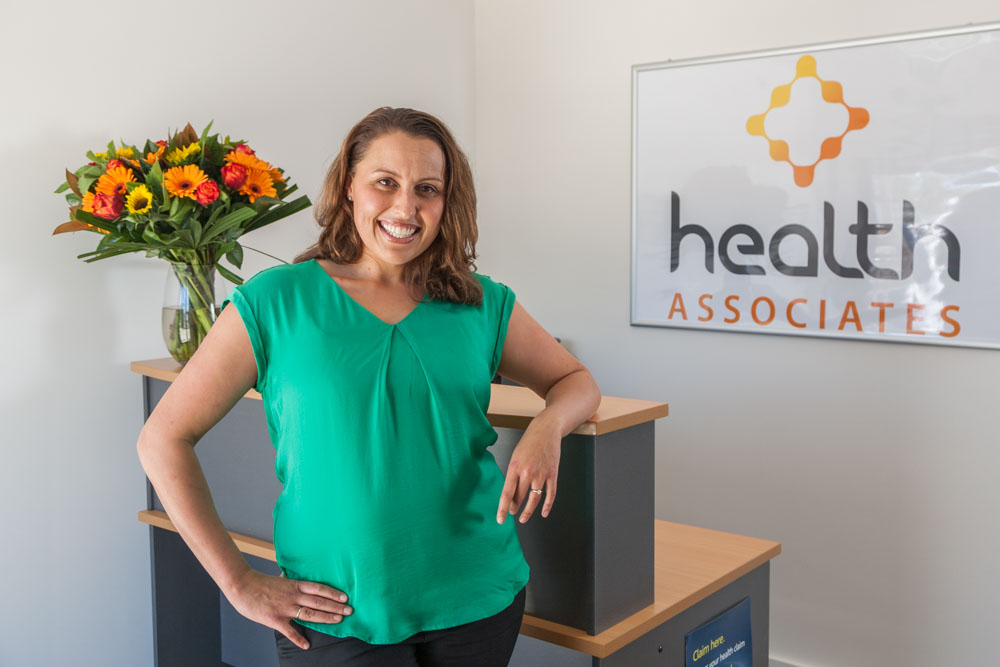 3. Jacket on or jacket off?
It really depends on your profession. Sometimes suit jackets are optional, but for some business people, suit jackets are part of the 'uniform'. Just remember, just because a person is not wearing a jacket, doesn't mean they are not an authority in what they do. It just means they want to convey a more approachable and friendly image.
There's no hard-and-fast rule about whether to wear a suit jacket or not in your portrait photo: you'll need to decide for yourself if you want to come across as authoritative, or as being more approachable.
4. Where do you look?
I like to give my clients a variety of images which include the classic "Mona Lisa" portrait (3/4 seated portrait looking straight into the camera lens) as well as a few looking out of frame, as it'll give you plenty of flexibility in your marketing materials.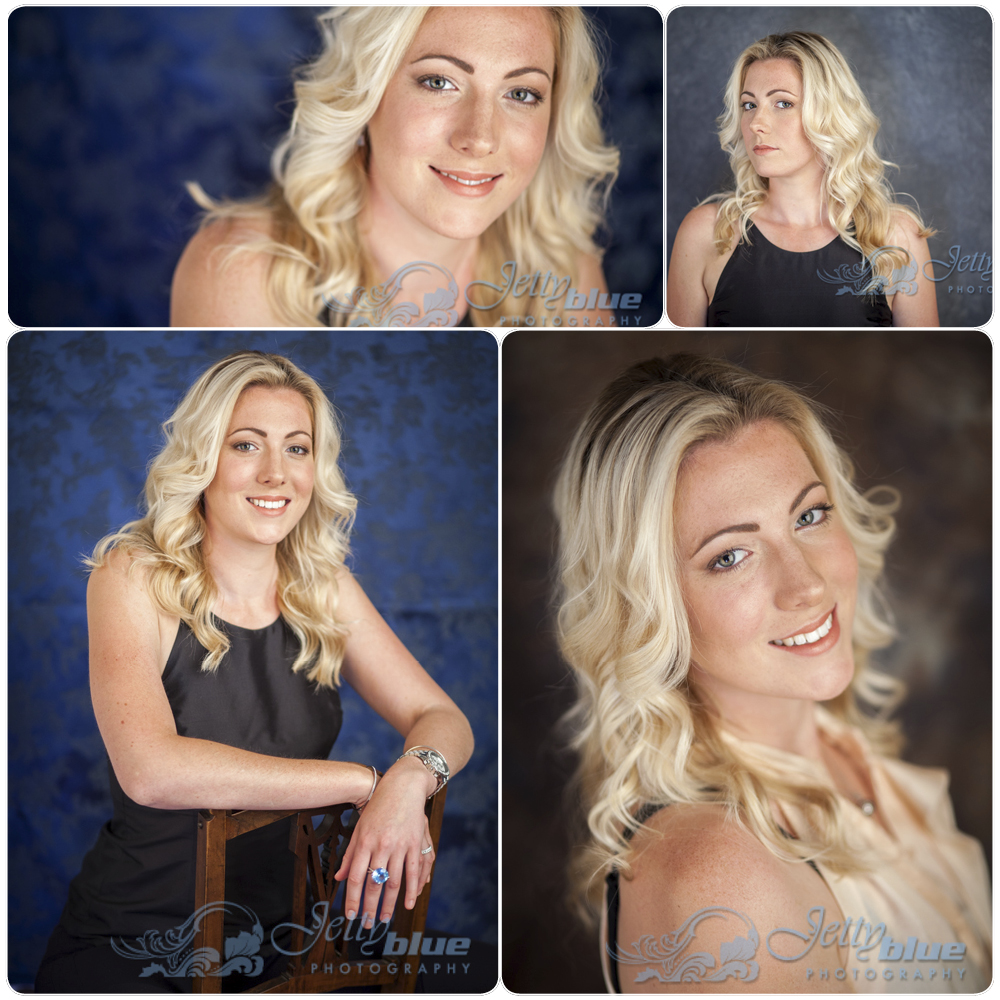 So, looking to update your professional profile image? Why don't you call me for a chat and an obligation free quote – 0414 412 069.

During your business portrait, I aim to combine over 15 years professional experience and the perfect amount of skilled composition and lighting, with a bit of personality to create photographs that make you look and feel amazing.
Looking forward to meeting you!

Samantha Halpern
Principal Photographer and Owner, JettyBlue Photography
Dip. Fine Arts (Photography). National Art School
B. Vis Comm (Photography & Digital Imaging). UWS
Fully Accredited Member of the AIPP since 2008
Proud Member of Say I Do Weddings
Or need more info? Click here for my top shoot preparation tips: